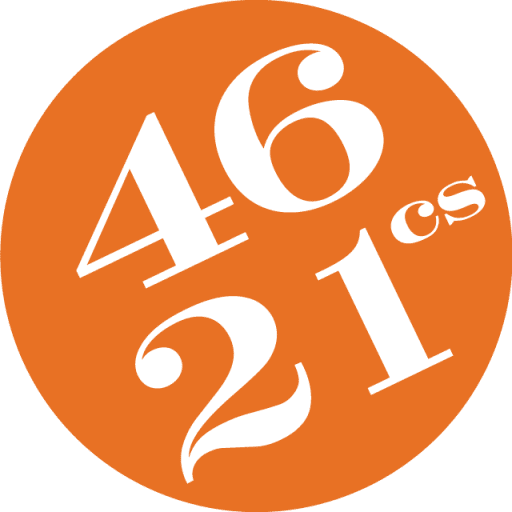 4621 Creative Solutions is...
Full-Stack Creative
Front-End Design

UX/UI Design

Email Design

Web Development

Video Production

Animation

Visual Art
The best part of any project is the enthusiasm the client brings to the table. Their thought, consideration, and drive are a joy to experience and engage with. Enthusiasm is the driving force that is the foundation for all good work.
The technologies that make up the digital creative space are just tools. It is important to know which tool to use and for what, and it's equally important to be able to adapt to the next job. As designers and developers, it is our goal to provide clients with the right design in the format they need.
4621 Creative Solutions Partners
Need to build your web presence? 4621 Creative Solutions can help you gain the traffic you need for your business to grow. 
Web Design and Development
Ecommerce Solutions
Content Management Training
UX/UI Design
Web Hosting
Responsive Site Design
Accesibility Compliance
Motion Graphics & Video Editing
Video is a necessity for today's small and mid-sized businesses. Create the video messaging you need to promote your products and services, to meet your audience where they are.
Motion Graphics and Animation
Storyboards
Video Editing
Voiceover Recording
Script Development
Location Shooting
Print & Marketing Collateral​
Writing about yourself can be tricky. Let 4621 help you maintain a strong and clear voice that promotes a human connection to your audience and make them customers.
Business Cards
Display Signs and Racks
One Pagers
Postcards
Ad Banners
eBooks
Just starting out and have no idea where to start, or do you have an existing brand that needs to be refined or revised? 4621 Creative Solutions will work with your team to provide:
Visual Identity Development
Messaging Strategies
Brand and Style Guides
Image Usage and Visual Guidelines
Attract new audiences and maintain existing ones while increasing the number of leads through the use of popular CRM tools.
Responsive HTML Email templates
Landing Page Creation
A/B Testing
Newsletter Development
Triggered Email Campaigns
Maintaining a strong and clear voice that promotes a human connection to your audience and make them customers is not always easy, without a creative team of professionals to guide your message. 4621 Creative Solutions is dedicated to being your personal professionals who will make sure you message lands.
Copywriting/Copyediting
Whitepapers
Case Studies
Blog Posts
Quarterly Reports